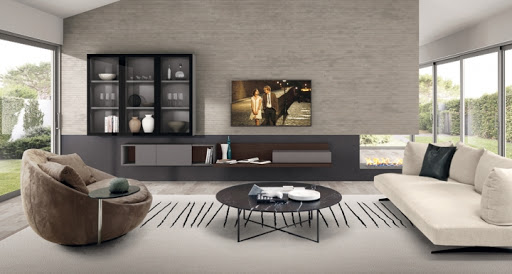 Even though area rugs cover only a part of a small section of the floor, they play a very integral role and have the potential of completing the decor of any space aesthetically. They not only define separate spaces within a large room but also add warmth and coziness to space. In today's time, area rugs are easily available in the market but getting the right rug to match the decor of your space can be quite a challenge. Getting the perfect rug of the perfect size, shape, design, and the color combination becomes next to impossible. This is where our designers at Noida Interiors can help you. Noida Interiors is a leader in custom rugs for both home and office. We have years of experience in customizing area rugs for our clients as per their requirements.
We understand that different areas require different specifications on design, size, material, color and many other elements to ensure the investment made is worthwhile. Our designers will work closely with you to determine what you need in an area rug, helping you pick the appropriate style, shape, color, and material so that your custom area rugs are the perfect fit for your space. Besides this, we also make sure that the rugs are of very high quality so that they look new for several years to come.
Why Area Rugs are Important for Home Decor?
Area rugs can be the most affordable way to instantly revamp a room.
They create the perfect accent for any interior.
Area rugs can be used to cover or hide the existing flooring of a room if the flooring has some defects.
Area rugs can be used to separate spaces within a larger room.
 They are easier to handle, wash and clean than carpets.
An area rug can significantly decrease the noise in your space.
What Can Cause Damage To Area Rugs?
Moisture and water can cause severe damage to rugs. Extensive exposure to water can actually rot the underlying fibers of the rug whether they are wool, cotton, silk, or goat hair.
Over time, Stains, liquid spills, pet dander, pollen, dust, loose dirt, hair, tracked in waste, and other debris get embedded in rugs.
 Exposure to direct sunlight can cause visible rug damage.*
Insects and pests can damage your rugs. One of the most common and most damaging things for oriental rugs is the presence of insects like moths and carpet beetles.
How To Protect Rugs From Damage?
Apply a protectant specifically developed for area rugs.
Take your shoes off. This change will increase the life of your rug.
Provide an underlay. An underlay is a cushion that is installed under a carpet to prevent the flattening out of an area rug.
Frequent rotation of the Rug. This will not only help minimize thinning, flattening and overall damage in the heaviest traffic zones, it will also minimize fading.
Vacuum and Clean on a Regular Basis
Contact Noida Interiors for all your interior designing requirements