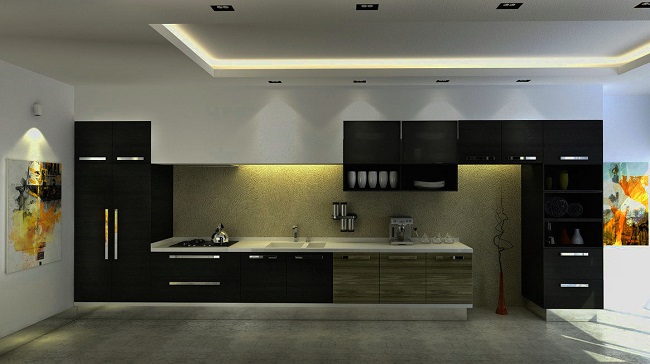 The kitchen is considered as the anchor of a house. Its where people spend most of their time experimenting with recipes and hosting friends. Hence, the kitchen is one of the easiest ways to make a statement. One can experiment with the furnishings, flooring, backsplash, and lighting.
Wall tiles can amplify the kitchen interior instantly. Today, tiles come in all shapes and styles. From Moroccan mosaic to plain subway tiles, each of the tile material and pattern communicates a different kitchen story. So, if you are struggling to find the perfect tiles for your kitchen, here is your ultimate guide. Stay tuned!
Things to Consider During Tile Selection

 
Decide the area you want to tile 
Every kitchen comes with a unique arrangement and layout. Before selecting the tiles, it is crucial to determine the area you want to cover, for instance, the backsplash, behind the stove, wall at the back of the dining, etc.
Study the different tile materials
For kitchens, there are many tiling options that you can experiment with to have a glamourous design. Most people use glass tiles for the walls, but you can play around with other materials like porcelain, ceramic, and vinyl.
Determine your budget 
Just like any other décor, tiling comes in a wide range of prices. Most of the time the cost of the tile differs on the materials and patterns. While custom made ceramic tiles can cost you a fortune, vinyl tiles are fairly inexpensive.
Consider your cooking needs 
Understand your cooking requirements and your lifestyle before investing in the tiles. For Indian households, cooking involves a lot of spices and heated utensils. In such cases, it is always advised to opt for the tile with a clean finish, so the ends do not chip off due to the heavy pans. Ceramic tiles come handy in such cases because they are durable and can hold the heat from hot containers.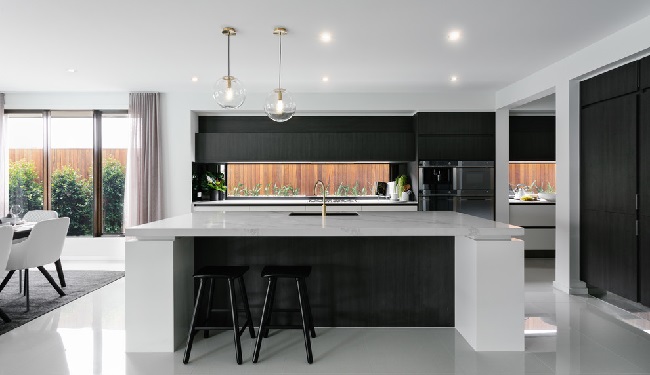 Kitchen Wall Tile Designs 
To make tile selection a cakewalk, here we have rounded up some wall tile designs that will help you spruce up the kitchen.
Beveled White Tiles
White tiles have been on trend for a long time and they are here to stay! Beveled white tiles can be a distinctive way to bring visual interest in the kitchen. These tiles have a 3D decline at 45 degrees that offer a more comprehensive look. They are clean, simple, and edgy.
Chic Hexagonal Tiles
Hexagon tiles are six edged tiles that uniformly connect to bring a stylish look. They look delicate and sophisticated. Hexagon tiles are available in different materials like ceramic, stone, and porcelain. And it glams up space effortlessly.
Mystique Moroccan Tiles
Moroccan tiles are perfect if you want to add a splash of colors in the kitchen. They come in a myriad of shapes, styles, and patterns. If you have a modern modular kitchen, Moroccan tiles can help you deck up the interiors in the most cohesive manner. Because of their vibrant colors, it is easy to maintain and doesn't show stains easily.
One-of-a-kind Zurbaran Tiles
Zurbaran tiles are super shiny and glossy. They have self-engraved patterns that make them so quirky and eclectic. Zurbaran tiles can bring a touch of luxury to the otherwise plain kitchen. Many people tend to use these as a backsplash to make the wall pop.
Majestic Mosaic Tiles 
Mosaic tiles are the best way to introduce colors and textures in the wall. They are versatile, easy to maintain, and compliments every interior design style. Mosaic tiles have designs printed on them using laser technology. They are durable and comes with a variety of patterns. Instead of completely covering the wall with mosaics, you can also blend it with regular tiles to create exciting combinations.
Mirrored or Metallic Tiles
If your kitchen receives abundant natural light, a great way to enhance the walls could be by using reflective tiles with a mirrored or metallic surface. The shiny surface brings a luxurious touch to space and looks extravagant.
Rustic Wooden Tiles 
Reclaimed wood tiles look modern but with a classic twist. If you a big fan of rustic design style with natural elements, wooden tiles should be your best pick. These tiles look hyper-realistic and offer a unique texture to the kitchen.
Monochromatic Magic
Black and white tiles are evergreens! There are endless possibilities to decorate the kitchen with black and white tiles, ranging from stripes to ornate patterns. Monochromatic tiles accentuate every kitchen and blend perfectly with any modular finish.
Precious Patchwork 
Too confused to decide one tile design? Don't stick with one style when you can incorporate many! Stick with a color palette and have fun with different shapes and sizes of tiles. You can mix and match various types like florals, subway tiles, hexagonal, striped, etc.
Spectacular Stones
The stone on the walls looks beautiful and rich! Who said you have to install real marble on the wall? There are a bunch of tile designs available today that mimic stones perfectly. The organic grains and seamless finish can amp up any kitchen!
These were some stylish and sophisticated wall tile designs that can spice up your kitchen instantly! Still confused about what tiles to select or are you planning to renovate the kitchen but not sure how to design it well? Don't worry, we've got you covered. Drop us a message or get in touch with our design team to give your kitchen a much-deserved makeover!
Contact Noida Interiors for all your interior designing requirements