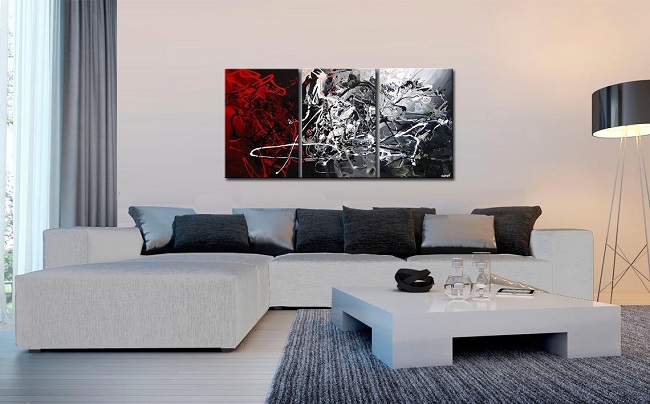 No interior decoration can be complete without adequate wall decor. Paintings can be one of the most artistic ways of adorning your walls according to your own taste. We at Noida Interiors get premium-quality customized paintings done for our clients. Artists at or firm can create any piece of art to the desired size and shape. These paintings are made by very senior artists who have greatly excelled in their field.

We help our clients choose the right design for their paintings, keeping in mind the area that it is going to be used for. Be it living room, dining room, bedroom, kids room, office or any other space that u want to enhance, we work with our clients closely to finalize the design and size of the paintings accordingly. Thereafter, we closely monitor the making of that painting by constantly monitoring our artists. Our artists use high-quality canvases along with the finest quality paints that keep the paintings looking fresh for many years to come. These paintings are further adorned with designer frames that enhance the piece of art, making it a unique piece of decor.
We can not only get paintings made, but we can also get these paintings framed in a manner that adds immense value to the piece of art. These are designer frames that are made of high-quality wood with exquisite craftsmanship and are bound to leave any viewer mesmerized.
Installation is another service that we provide to our clients. Our well-equipped carpenters make sure that your paintings are well mounted on the wall in a secure manner.
Contact Noida Interiors for all your Interior designing requirements.