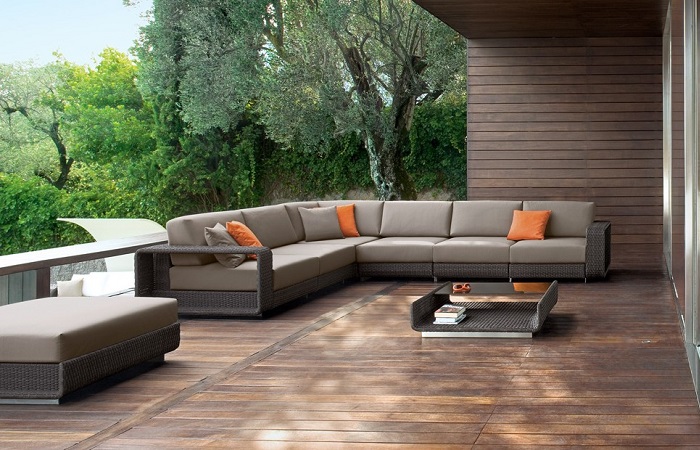 Are you looking for customized outdoor furniture for your lawn, balcony, garden, terrace, or poolside? The designers at Noida Interiors have years of experience in designing premium quality modern outdoor furniture which is comfortable, weather-resistant, low maintenance and durable so that it stays in pristine condition all year round. Our team of professionals will understand your requirements first and then customize the furniture to your specific requirements. We just don't make outdoor furniture, we design masterpieces that add elegance, class and style to any outdoor area. We work with the finest quality outdoor fabrics, which is removable, washable and stain-resistant.
The material used for modern outdoor furniture:
Customized outdoor furniture can be made with different types of materials mainly – Stainless steel, Plastic, Wrought Iron, Synthetic Resin and Teak. However, out of all these, furniture made out of Synthetic Resin is the most popular mainly because of its durability, low maintenance, wind-resistant, rust-proof, water-resistant and long-lasting nature. Even aesthetically if we compare outdoor furniture made of different materials, we will see that synthetic Resin is not only aesthetically pleasing but also adds class and comfort.
Synthetic resin is one of the best materials for outside furniture. At Noida Interiors, we get furniture made with High-Density Polyethylene (HDPE) Wicker and not cheap PVC wickers. PVC synthetics will unravel, become brittle, and crack. High-Density Polyethylene (HDPE) is a much higher grade of material. If you've come across bad experiences with synthetic resins, then it most probably was because the furniture was made up of low-quality PVC plastic. Synthetic resin wicker is very light-weight and it's easy to clean.
Most synthetic resin furnishings are constructed on an aluminum frame which is an added advantage making the furniture rust-proof and lightweight. We use, commercial-grade aluminum frames that have a larger gauge of aluminum, this enables the furniture to stay in a good condition for several years.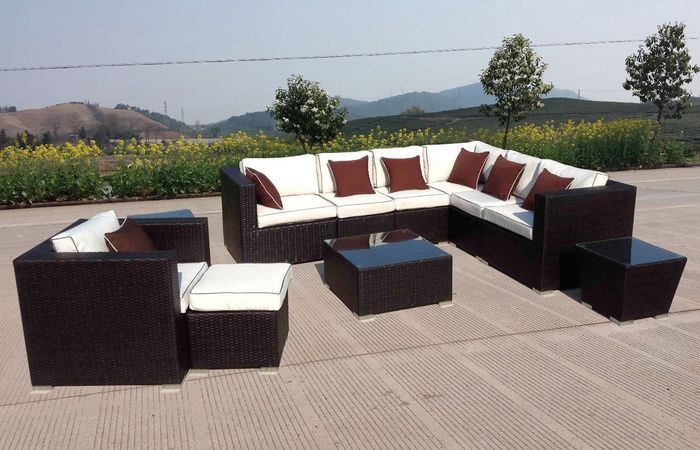 Garden furniture also known as patio furniture or outdoor furniture never fails to give a contemporary touch to an outdoor space adding elegance to the facade of any house. Besides giving style, outdoor furniture also provides you the ease to relax and get some fresh air outside. We at Noida Interiors can design and customize all kinds of outdoor furniture ranging from outdoor chairs, tables, bar stools, swings to outdoor Dinning, Gazebo, etc. Quality has always been our number one priority and that is one place where we do not compromise on.
Contact Noida Interiors for all your interior designing requirements