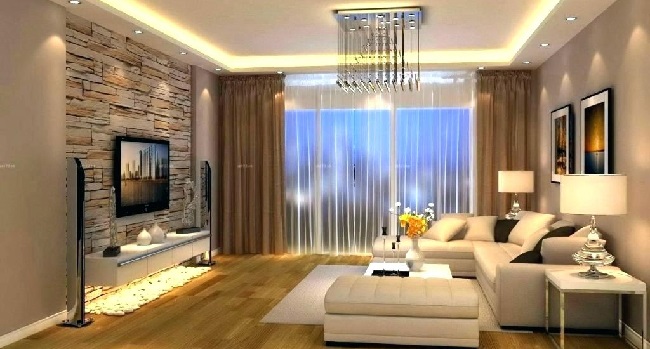 Windows are an integral part of architecture and design. They bring in natural sunlight, fresh air, and make the space look aesthetic. Therefore, it is essential to incorporate the right type of window treatment to embrace their beauty to the maximum.
The best part about curtains is that they hold the supreme power to modify any space! Just by switching your sheer curtains to silk fabric, you can create a luxurious look. While light textiles make the room breathable, heavy curtains protect from temperature and unwanted sound. In addition to that, you can easily switch your curtains every season and can give a fresh look to your room! Most interior designers advise on having a couple of sets of curtains that you can change every season.
So, if you want to give your home a quick makeover, here are some tips and the latest curtain designs that will help you curate a stunning space. So, stay tuned!
Latest Curtain Designs to Revamp Your Interiors
Curtains can help you define the style of your living room. Toile curtains have a dramatic effect on the modern living rooms, while sheer curtains offer summery vibes. Before deciding the curtain design, make sure you know what personality you want to provide to the room. Take inspiration from the following ideas and let our designers at Noida Interiors incorporate them to accent your living room perfectly!
Layer those Curtains 
Layers have always been in trend. They are aesthetic, functional, and practical. If you want to make a statement using curtains, layers can do wonders! They provide insulation from temperature, help in noise cancellation, and add a touch of glamour to space.
To create layers like a pro, try balancing out the look! Select unique design styles, patterns, colors, and textures of fabrics to create a new feel. Combining various elements will give a cohesive look instead of making the room feel heavy. For instance, a floral on the floral pattern can look too feminine. Alternatively, you could use florals on subtle patterns like polka dots or self-print fabrics to even out the appearance.
Dramatic Drapes
Drapes are ideal if you want to give a formal touch to space. They look elegant, sophisticated, and luxurious. Hanging heavy drapes will instantly enhance your interiors! However, keeping up with elaborative drapery can be tiring because they need special care.
Stick with Sheers
Sheers are light, breezy, and cozy. Usually made of cotton, linen, or polyester, these curtains give a soothing and zen-like vibe to the room. They are inexpensive and relatively easy to maintain. Hence, many people opt for sheers in their living rooms.
Play with Colours 
Curtains are the best way to introduce colors to a living space. Using vibrant curtains can help you jazz up an otherwise neutral area. If your room has a pop of color in armchair or carpet, getting a matching set of curtains will help you translate the same style and create a cohesive look.
Pair Up Curtains with Blinds
Don't be afraid to mix and match both window treatments. Blinds and curtains serve a different purpose and can amp up the room when combined rightly! For instance, Venetian blinds can be complemented using natural sheers.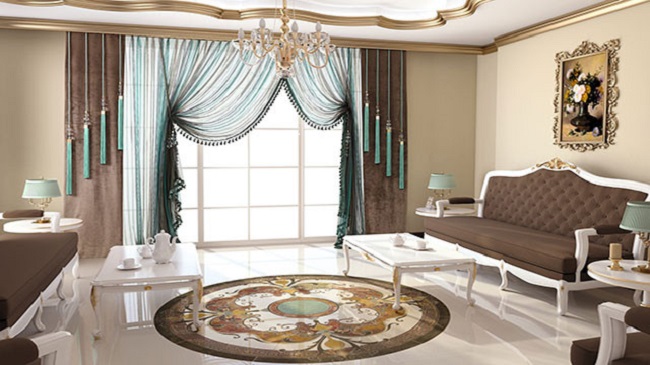 Curtain Designs & Trends You Must Follow

 
The latest curtain trends are all about flaunting fabrics proudly and making a grand gesture. Here are some curtain trends that will help you spruce up your windows.
Suave Silks
Silks are very generous! Their extraordinary luminescence makes the space look luxurious and royal. Silk curtains can be easily spotted in hotels and resorts, but slowly they are finding their way into the living rooms. Delve into the magic of fine quality silk, and you will fall in love with your living room all over again!
Majestic Metallic
Metallic curtains are in vogue these days. The dual-tone effect created by metallic fabrics provides drama to space.
Jewel Tones
Jewel-toned curtains look stunning in dining areas and bedrooms. Their richly saturated colors are perfect for giving a sensational vibe in your room. Especially in modern interiors, if you want to add a pinch of elegance, this fabric will amaze you.
Neat Pleats 
Pleated curtains are very similar to Japanese style and they bring courteousness to space. The narrow contours look both formal and high-end at the same time. Additionally, they are versatile and can be used in just about every interior, be it minimal or mid-century.
Grand Motifs
Curtains have become more than pieces of fabric that cover the window. Be bold and use iconic patterns and large motifs to punctuate the windows.
Natural Materials 
Recently there has been a rise in the popularity of natural and sustainable materials. They bring an earthy feel and a relaxing vibe to space. Experimenting with materials like jute, bamboo, and rattan can instantly provide an aesthetic appeal to your minimal living room.
Alternatively, you can also use linen and cotton in quirky ways to enhance the windows. Pair up light sheers with heavy curtains to give depth to your room. Or you can style sheer as window dressings to get an eclectic feel.
Follow these quick tips to give a beautiful makeover to your windows. Remember, the trends keep changing, so it is good to experiment with the latest fads but only opt for styles that suit your room's personality. Be explorative, but stick to basics to create a cohesive look.
Contact Noida Interiors for all your interior designing requirements